The Compost Recipe Calculator
Wanu App
your feedstocks, your recipe
For iPhone, Android, and Desktop
Beta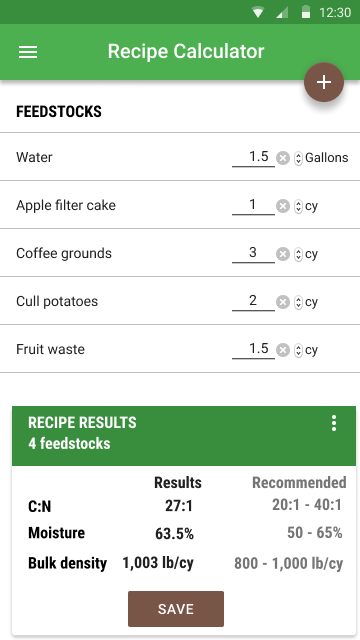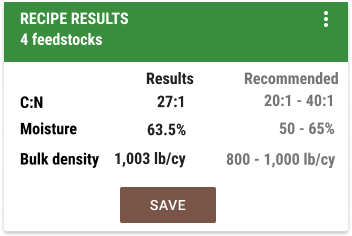 ---
Convenient
Just connect to the internet on your phone or computer, and start using immediately! All that's necessary to add and save data is creating a simple account.
Custom
Use your own feedstocks to develop a realistic recipe, save your data and results to access them later. You can also use our crowd-sourced database!
Free
10 feedstocks and 10 recipes free of charge.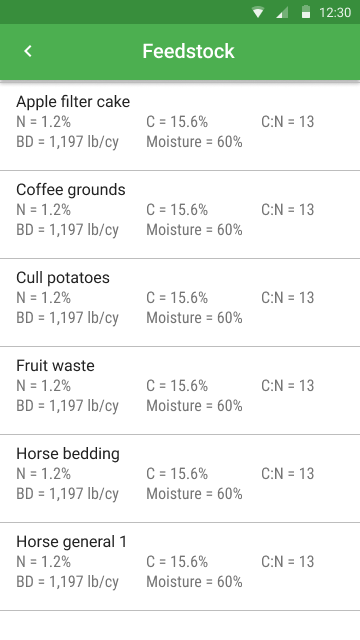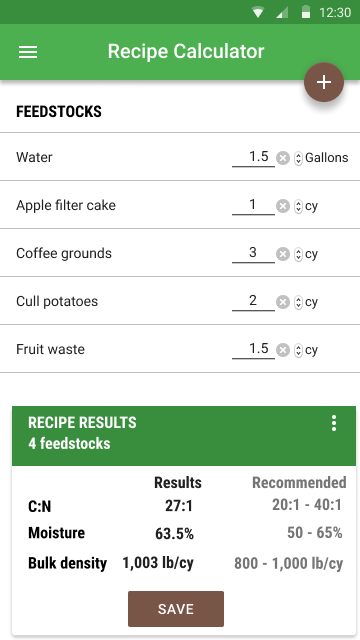 Step Up Your Game
Analyze

For more accurate results, send your feedstocks to a STA Compost-certified laboratory and use your own results to develop your recipe.

Calculate

Using your own feedstocks or those from the database, create your own custom recipe and see what proportions you will need to start.

Test

Make a test batch, note any changes to the recipe, monitor the progress of your pile, and adjust your recipe as needed.
---
Preview of Screenshots
Phone views and desktop view.